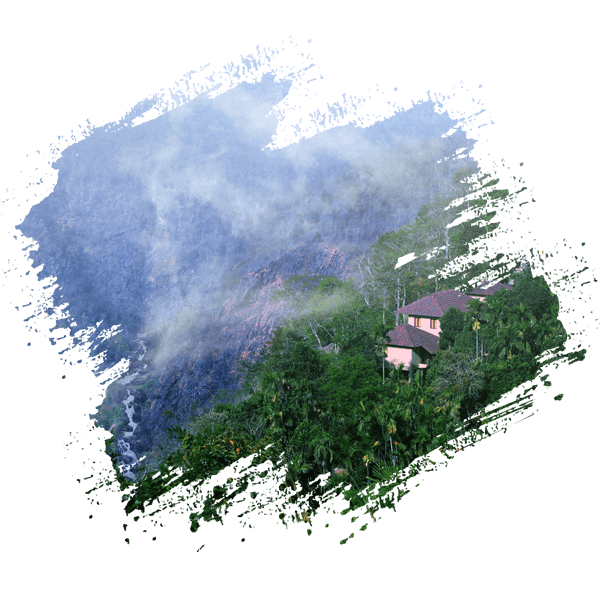 WELCOME TO RIPPON MOUNT RESORTS.
A green carpet—that's how Rippon feels in the abundance of nature. We have painstakingly preserved its essence all over, and our independent cottages stand in tune with their surroundings. It's a world of your own where nothing except soothing nature comes in between. It's a call of the wild, where you are excitingly isolated in the splendors of nature. It's a feeling where you forget the world and bask in its luxuries.
It's altogether unique, explore this wild world.
Rippon Mount Resorts.
FALL IN LOVE WITH NATURE!
Rippon Mount Resorts is the perfect destination for those seeking an eco-experience amidst the beauty of a virgin rainforest, without compromising on modern luxuries. Our resort is designed to provide a luxurious and comfortable stay while immersing guests in the stunning natural surroundings. At Rippon Mount Resorts, we strive to create an idyllic and unspoiled environment combined with a touch of old-world charm. The architecture of our resort reflects the charm of yesteryear, transporting you to a bygone era while still enjoying modern comforts.
During your stay, you can enjoy the authentic ambiance of the Guest's Lounge, where you can relax and mingle with fellow guests. The Highland Restaurant awaits to tempt your taste buds with delectable meals, and its walk-in Wine Cellar offers a wide selection of fine wines to complement your dining experience.
For a more casual and convivial atmosphere, our Tavern Bar is the perfect place to share good times with new friends you make during your stay. Whether it's swapping stories or enjoying a refreshing drink, the Tavern Bar provides a relaxed setting to unwind.
At Rippon Mount Resorts, we aim to provide discreet and attentive service to ensure your stay is comfortable and memorable. Our dedicated staff is always ready to assist you with any requests or information you may need, allowing you to make the most of your eco-experience in the lap of luxury.